17B: Old Ale
Style Guidelines
IBU: 30 - 60
SRM: 10 - 22 (20 - 43 EBC)
OG: 1.055 - 1.088 (13.6 - 21.1°P)
FG: 1.015 - 1.022 (3.8 - 5.6°P)
ABV: 5.5% - 9%

My results
IBU: 60
SRM: 25 (50 EBC)
OG: 1.096 (22.9°P)
FG: TBD
ABV: TBD
Mash Efficiency: 78%
An Old Ale is a hard style to pinpoint. Although the modern interpretation is heavily influenced by Founder's Curmudgeon Old Ale - a 9.8% behemoth with 50 IBUs - I won't lead any campaigns for the brewers at Theakston to reclassify their fantastic, but comparatively modest 5.6% Old Peculier. My concept of an Old Ale is something that bridges the taste gap between Imperial Stout and Barleywine. Where Barleywines often highlight caramel and toffee flavors, I am aiming for the darker, heavier flavors associated with molasses and roast, without stepping into the world of stouts. Other important flavor components are Brettanomyces and wood, both granting insights into the early days of brewing before stainless steel and microbiologists were a part of the brewing world.


Recipe
Base Malts
Weyermann Pale Ale 58%
Weyermann Munich 24%

Specialty Malts/Ingredients
Weyermann Cara hell 6%
Gold Swaen Brown Supreme 3%
Weyermann CaraBohemian 2%
Weyermann Roasted Barley 1%
Rapunzel Molasses 6%

Mash schedule
68°C for 50 min
72°C for 10 min
75°C for 10 min
Boil: 90 min

Hops
Hallertau Magnum: First Wort Hopping 60 IBU

Yeast
Lallemand Nottingham Ale
Bootleg Biology Funk Weapon #3

Temperature
12°C until 8°P
18°C until end


As much as authenticity is important to me, regionality is more important. To mimic the subtle complexity of Maris Otter I often use different portions of Pale Ale, Vienna, and/or Munich. I added Carahell to add some body and perceived sweetness, in case the yeasts are a bit too attenuative. The Brown Supreme, CaraBohemian, and Roasted Barley are there to add earthiness, caramel, and a slight toasty flavor. Nottingham Ale is here because of its neutral taste profile and exceptional reliability in big beers. Lastly, the unusually low fermentation temperature is important for the initial phase of fermentation to ensure minimal ester and fusel alcohol production. For once, I don't want to taste the yeast. I exceeded the 'maximum' strength of an Old Ale because I wanted to push the boundaries a bit and show the Old Ales can compete with their cousins Barleywine and Imperial Stout.

**Notes**
Brew day +10 days
Gravity: 1.023 (5.8°P)
Alcohol: 9.5%
A very healthy fermentation. Not a hint of esters or fusel. Right now the bitterness dominates but that will fade as it ages. The primary taste is earthy, woody and molasses. Fermentation has slowed down so I'm confident the final gravity will stay withing the range.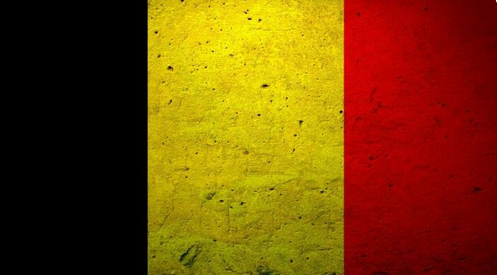 Hoppy Saison//Hallertau Mittelfrüh Nectar
25B: Standard Saison
Style Guidelines
IBU: 20 - 35
SRM: 5 - 14 (10 - 28EBC)
OG: 1.048 - 1.065 (11.9 - 15.9°P)
FG: 1.002 - 1.008 (0.5 - 2°P)
ABV: 5% - 7%

My results
IBU: 46
SRM: 3.6 (7 EBC)
OG: 1.050 (12.4°P)
FG: 1.000 (0°P)
ABV: 6.6%
Mash Efficiency: 77%



Recipe
Base Malts
Weyermann Pilsner 78%
Weyermann Wheat 17%
Flaked Oats 5%

Mash schedule
63°C for 90 min
Boil: 60 min

Hops
Brewers Gold 8.7% - First Wort Hopping (10 IBU)
Hallertau Mittelfrüh 6% - 10 minutes (23 IBU)
Hallertau Mittelfrüh 6% - Flameout + 30 minutes (13 IBU)
Hallertau Mittelfrüh Nectar - Dry Hop

Yeast
Wyeast 3711 French Saison
Wyeast 3726 Farmhouse Ale

Temperature
21°C